About Me
What's Dog Defined all about?
My story
I love dogs, want to help you and your dog have the best relationship possible!
Hey! I'm Sarah, and I am the human behind Dog Defined. Everything else is dogs, as it should be! The magic of the relationship of communication and trust that can happen between humans and the dogs that define our lives inspires everything I do. Every relationship is special and unique, which is why all of the training I do is customized to your dog!
I have been training dogs professionally since 2016, and launched my own business in 2019. I recognize that learning is a lifelong journey, and continue to attend conferences, workshops, and other learning opportunities such as Clicker Expo to stay up to date on the most modern dog training techniques. 
All of my training began, as it does with many trainers, with a dog. From the streets of Thailand to my living room, Pixel was a little dog with a big personality and a lot of behavior challenges. She changed my life for the better and taught me so much about training, and continues to be a major part of who I am today as both a person and a trainer. She taught me to listen, connect, share joy, and be a voice for dogs.
How I train
For training to work, it should be fun and easy to understand for both the dog and the humans
Part of the beauty of training is that it's both a science and an art. The science side means good training requires a solid understanding of behavior and learning – why do dogs do the things they do? How can we teach them to do what we'd like, and convince them to continue to do so? The art side means understanding that every dog is an individual, and so effective training is adapted and customized to those unique needs!
Dog Defined LLC is committed to using the most modern, science backed methods available. That means using rewards to build value for good behavior, and management to reduce and eliminate unwanted behaviors. 
I follow the AVSAB's guidelines for humane dog training, you can learn more here: https://avsab.org/wp-content/uploads/2021/08/AVSAB-Humane-Dog-Training-Position-Statement-2021.pdf 
MEET THE TEAM!
These are the dogs behind Dog Defined, who are all an important part of the training team.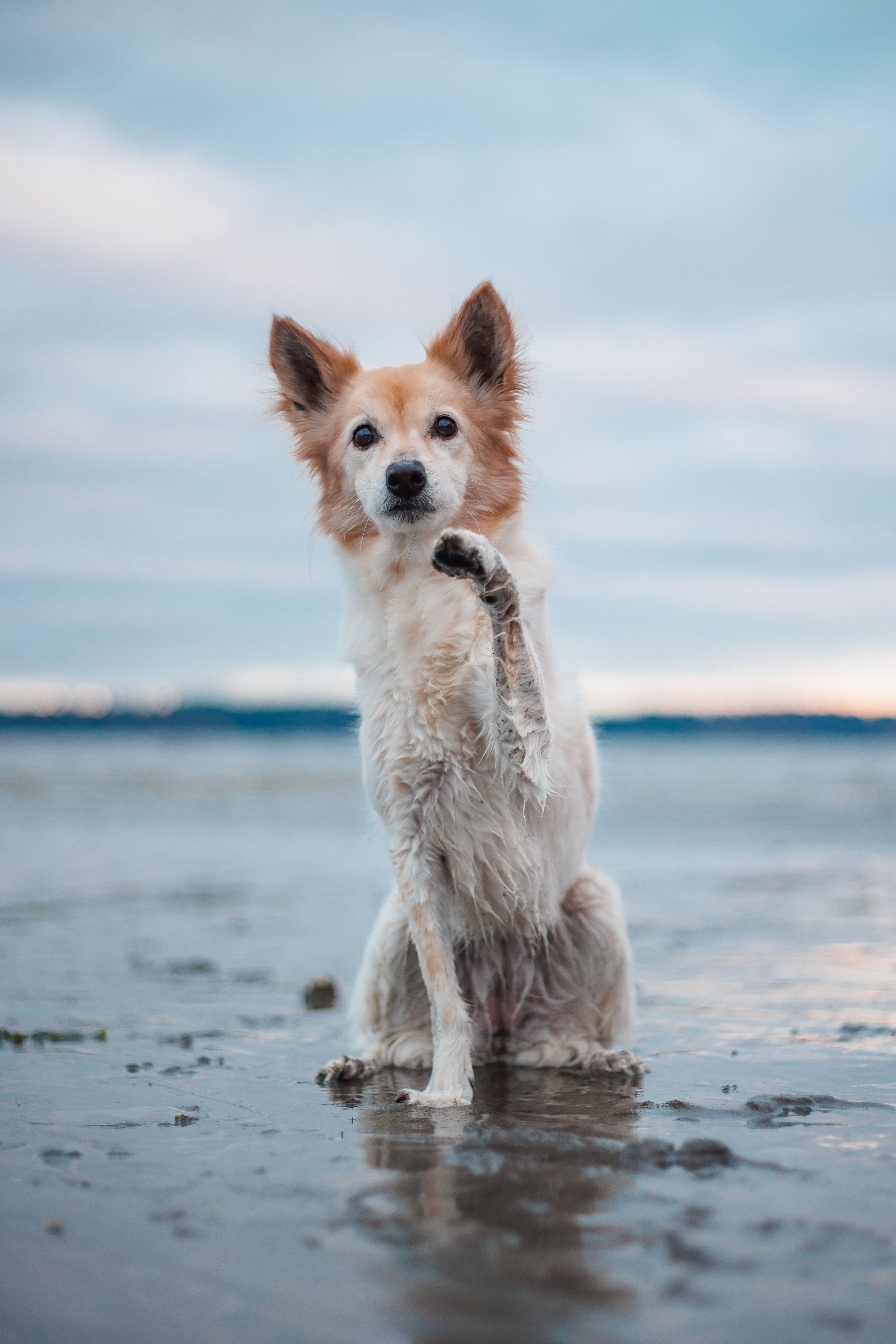 Pixel
The dog who started it all…
Pixel entered my life in 2014 when I lived in Chicago. She came to me with a lot of baggage – dog reactivity, handling aggression, and overall trust issues being the major issues. Through helping Pixel overcome her challenges, I fell in love with training and changed careers… and haven't looked back since!
Pixel is now "retired," but she worked by my side for many years as a demo dog in group classes, trigger dog for reactive students, and star of training videos. She was never able to compete due to physical limitations, but was the first dog I trained in the beginnings of agility and rally.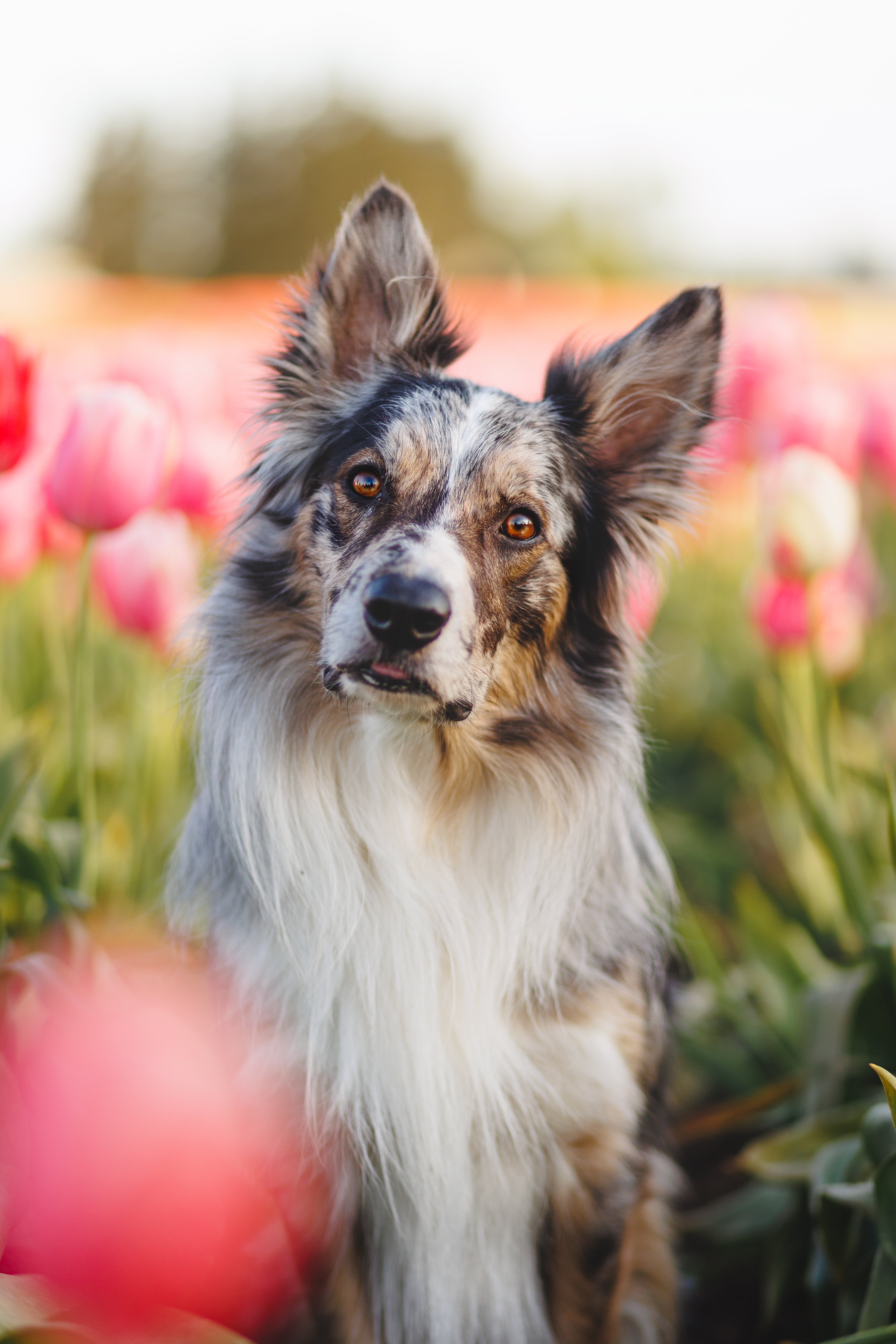 Quest
My entry into the sport world…
Quest found his way into my world after the loss of my first border collie. He was an easy puppy, then a challenging teen, and now is an incredible adult. Quest has been my intro into the world of competition, and how addicting it can be!
Quest is now 5 years old and actively competes in agility (AKC, UKI, and USDAA), rally, barn hunt, dock diving (NADD), and disc (toss & fetch). He also trains in obedience, nosework, and flyball. He took gold at the 2021 Barn Hunt NW Regionals (and still has the highest score at a regional!), and competed in 2022 at the UKI West Coast Open (took bronze in Bonus Speedstakes), Cynosports USDAA world games (2nd in biathalon standard), and Barn Hunt Nationals (2nd and 3rd in hurdles, 4th in crazy 8s).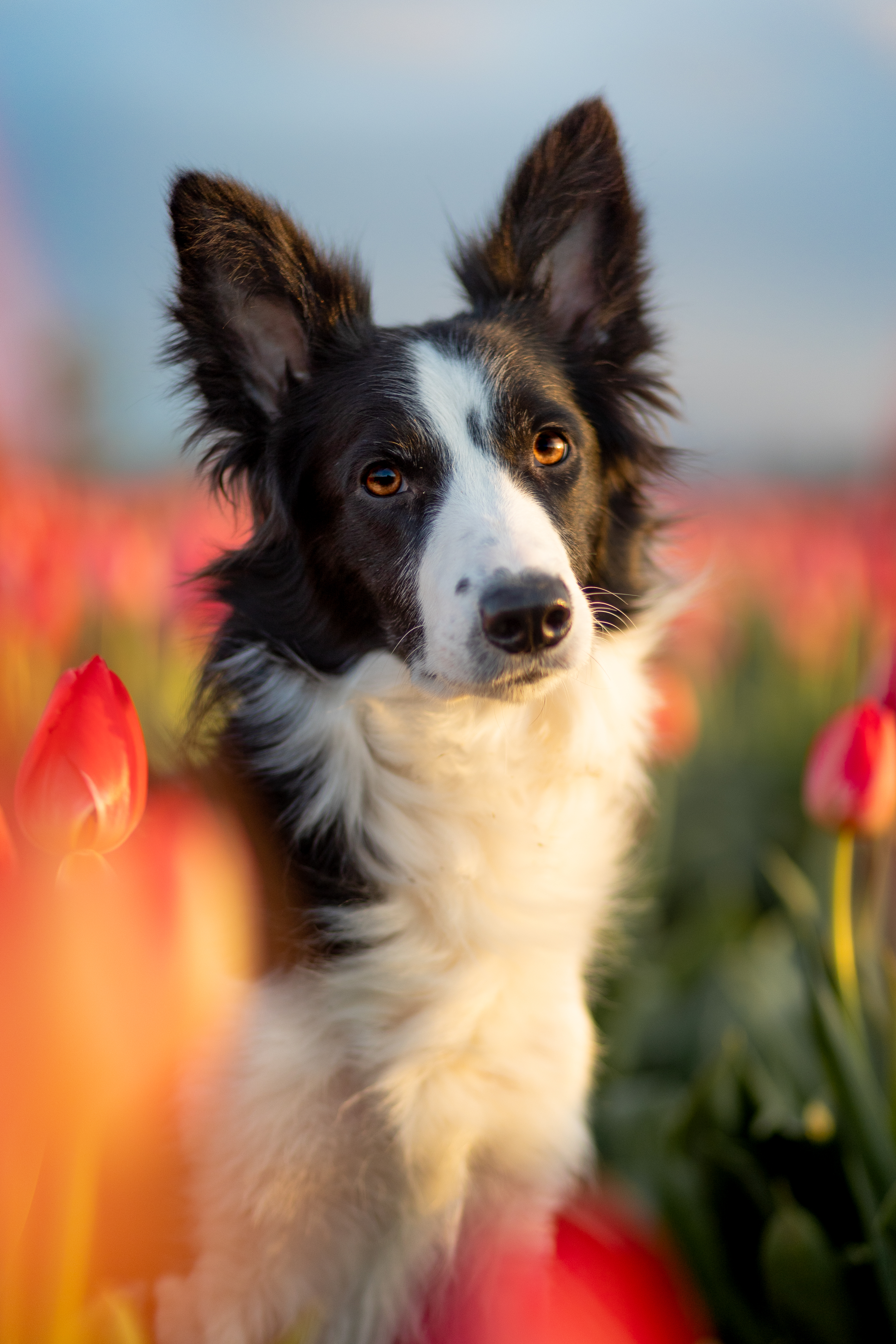 Arrow
Speed is the name of the game…
Arrow joined my crew right before a major move from California to the PNW. She taught me about building engagement and play right from the start, and proved to me that adolescence doesn't always have to be a struggle – hers was a breeze!
Now at 3 years old, Arrow is teaching me to be a better trainer and handler to keep up with her turbo charged acceleration. She competes in agility (AKC, UKI, USDAA), rally, and disc (toss & fetch), and trains in obedience and nosework. When she isn't competing or training, she is my main demo dog in group class and private lessons.
My favorite quirk of Arrow's is that when she wants attention, she will very dramatically keel over and play dead.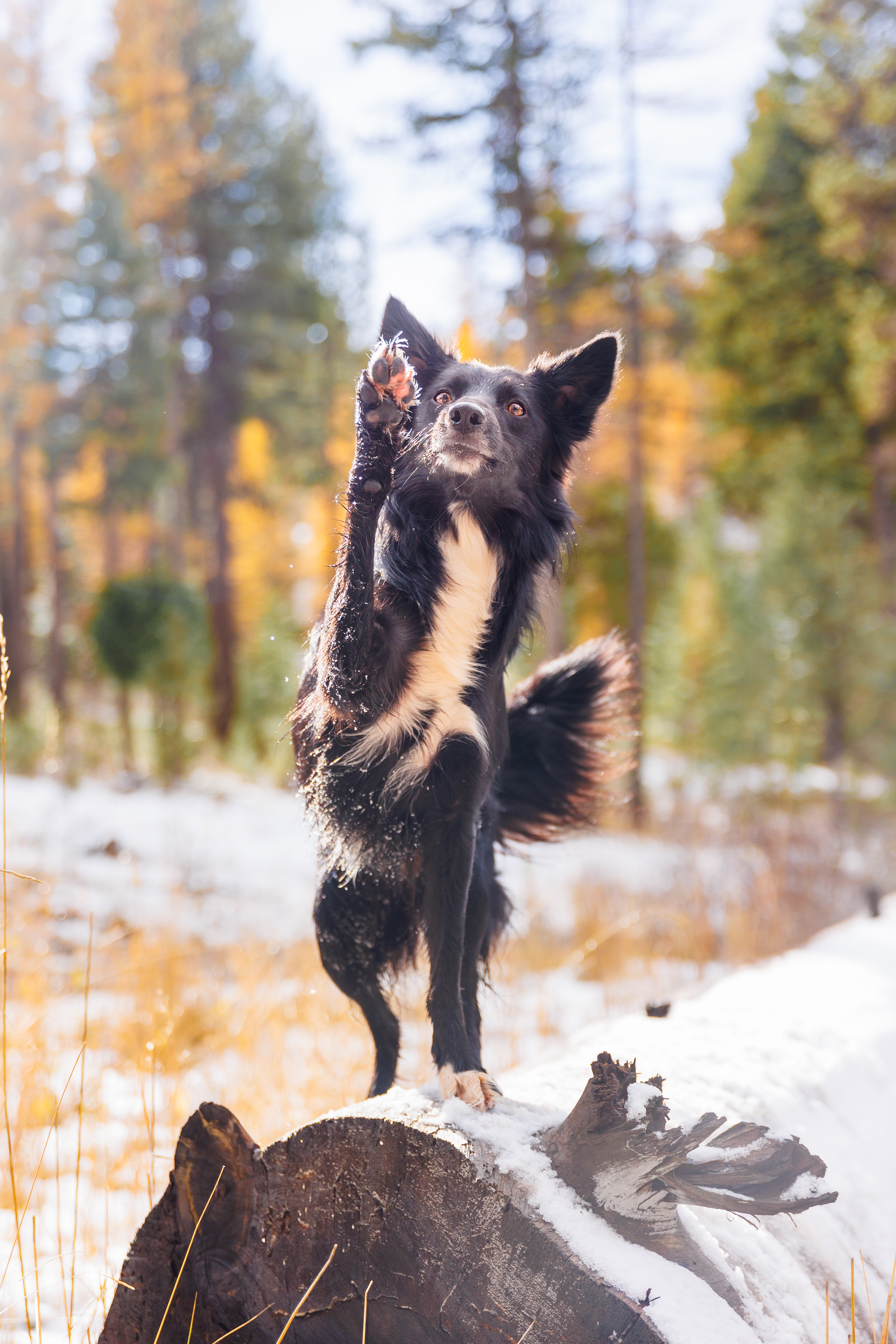 Squid
The world's happiest pocket rocket…
I first met Squid at 4 days old, though I had no idea that this little black ball of fuzz would be mine. She is the first puppy that I've raised with structured sport foundations right from the start, and it absolutely shows in her work ethic and quickness to learn. 
Squid is 2 years old and competes in agility (USDAA and UKI), and trains in rally, disc, and nosework. While I focused early with Quest on achieving titles, I've focused with Squid on fabulous foundations and lots of fun!
Flexible Scheduling
I have lesson times in the mornings, evenings, weekdays, and weekends to help fit training into busy lives.
Caring service
I treat your dog just like we treat our own – with love and detailed attention. Every dog is an individual so I customize our training to your dog's needs.
Testimonials
My Yelp and Facebook reviews pages are full of testimonials and success stories from my happy clients!

"Sarah Forde is an amazing trainer!  We got our puppy, Rosie, at seven weeks old and we knew nothing about having a puppy.  She helped us navigate having a puppy and what kind of behaviors to expect.  She is so awesome!!!"
– Molly K.

"K
nowledgeable, patient, creative, fun

"
"Sarah is a knowledgeable, patient, creative, and fun positive dog trainer and my pup loves her!!! I have been working with her for support with my very high end energy (and vocal) 2 year old German Shorthair Pointer since Mika was 4 months old. We have taken private lessons to work on a variety of issues including loose leash walking, recall and general manners. I highly recommend Sarah to anyone interested in having a great relationship with their dog!"
– Laura F.

"V
ery successful at making training fun

"
"We adore teacher Sarah who has worked with both of our fur kids. She's clear and loving. They both can't wait to see her when it is school time and they always come away feeling good about themselves as Sarah is very successful at making training fun for them."
– Felicia O.

"Shy puppy to confident dog"
"Sarah has helped us train our dog Frankie since we first brought him home in June 2018. She gives you the tools and resources to continue training your dog in between sessions and sets you up for success. She's caring, kind, and wonderful with dogs and humans alike. Frankie went from being a shy puppy to a confident dog thanks to Sarah."
– Renata M.