About Us
We are committed to training dogs using dog-friendly methods based in modern behavioral science. We make training easy to understand and complete for both you and your dog, and provide follow-up emails with resources and homework to help keep you on track.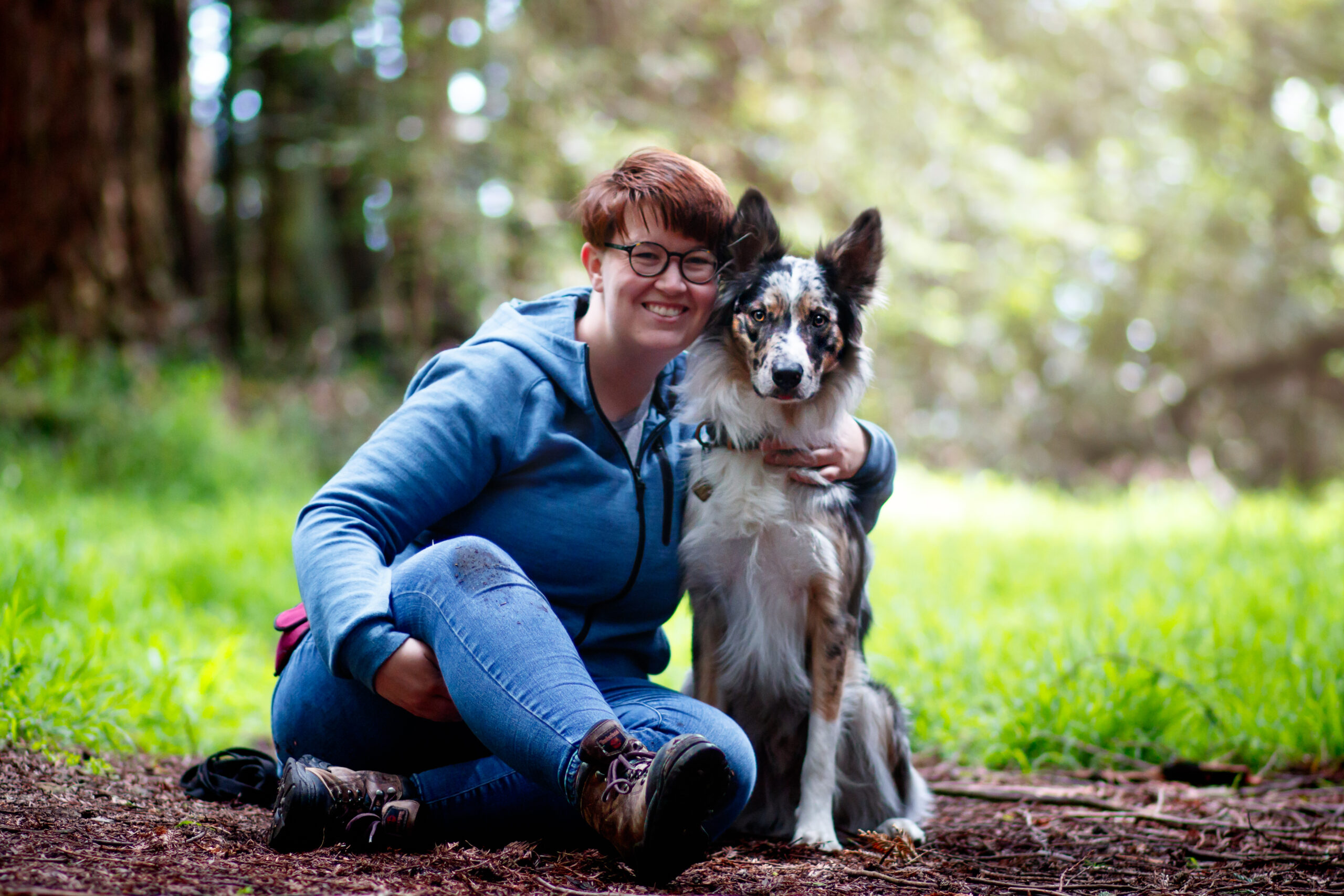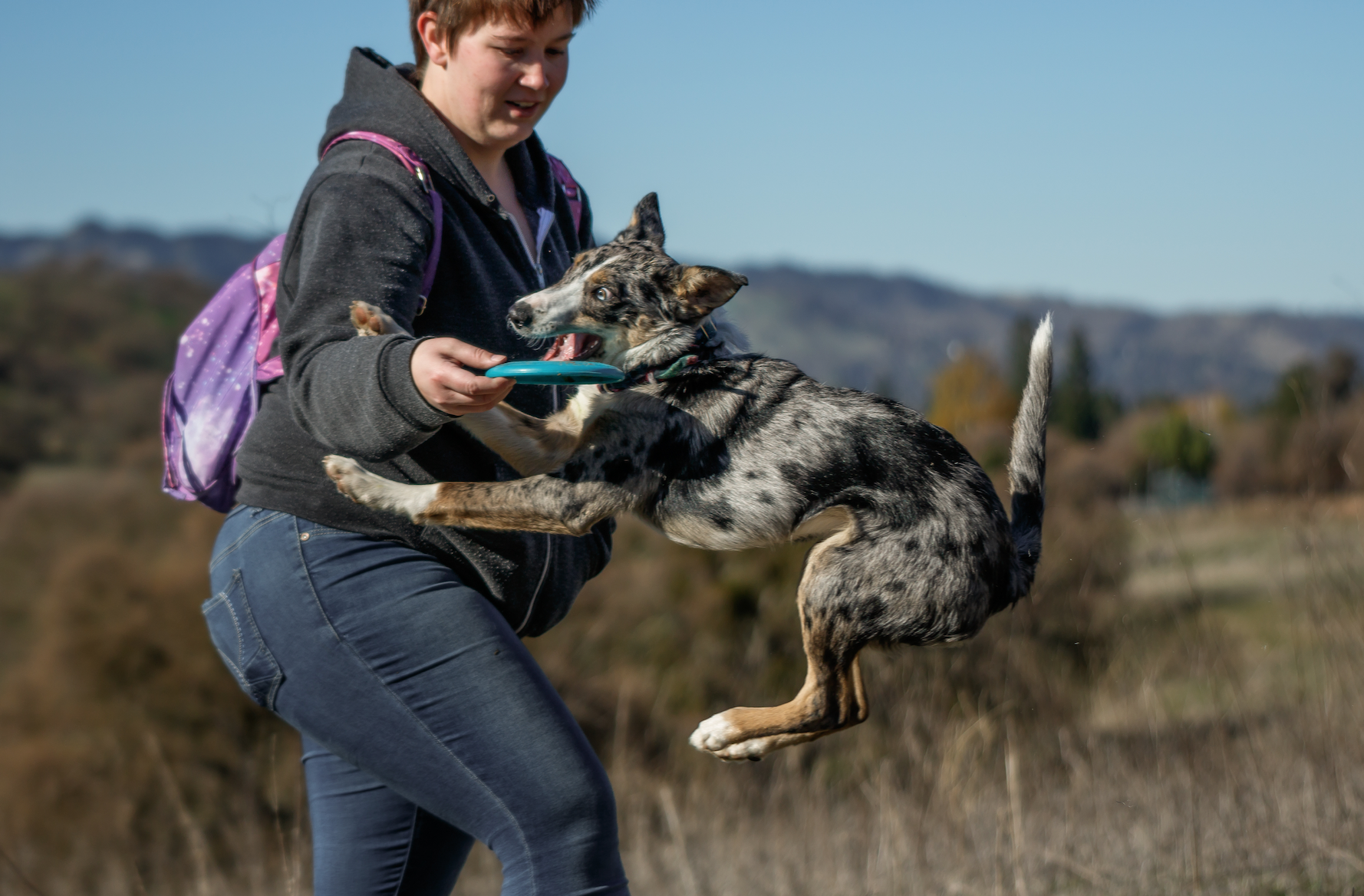 Sarah has been a dog lover since she was a young child, and took an interest in training when she got her first dog, a Pembroke Welsh Corgi, at the age of 8. After finishing college and pursuing a corporate job in the field of her degree, she returned to her true passion of dog training due to her adopted Thai dog, Pixel, who came to her with lots of issues including dog aggression and reactivity. Diving into the theory of positive reinforcement training at length in order to help Pixel with reactivity and other problem behaviors, she realized dog training was her true calling. Pixel now competes in barn hunt and lure coursing and helps other reactive dogs alongside Sarah by working as a "trigger dog" during training sessions.
After working through Pixel's behavior problems, Sarah became interested in the world of dog sports, namely dog agility. She added two Border Collies, Quest and Arrow, to her crew. Quest actively competes in AKC and USDAA agility and AKC Fast CAT, and is preparing to trial soon in Rally, Barn Hunt, and Scent Work. Arrow is still a puppy, but she is focusing on learning foundations for Agility, Rally, Obedience, and Scent Work.
Sarah has been training dogs professionally since 2016, and is an AKC CGC and Trick Dog Evaluator. Her goal is to help dogs and people both understand each other more clearly for a better relationship. She has worked with student dogs from nearly every breed, and is very flexible about making sure the training style she uses is a good fit for the dogs she's working with.
Flexible Scheduling
We have lesson times in the mornings, evenings, weekdays, and weekends to help fit training into busy lives.
Caring service
We treat your dog just like we treat our own – with love and detailed attention. Every dog is an individual so we customize our training to your dog's needs.
Testimonials
Our Yelp and Facebook reviews pages are full of testimonials and success stories from our happy clients!

"Sarah Forde is an amazing trainer!  We got our puppy, Rosie, at seven weeks old and we knew nothing about having a puppy.  She helped us navigate having a puppy and what kind of behaviors to expect.  She is so awesome!!!"
– Molly K.

"Shy puppy to confident dog"
"Sarah has helped us train our dog Frankie since we first brought him home in June 2018. She gives you the tools and resources to continue training your dog in between sessions and sets you up for success. She's caring, kind, and wonderful with dogs and humans alike. Frankie went from being a shy puppy to a confident dog thanks to Sarah."
– Renata M.

"V
ery successful at making training fun

"
"We adore teacher Sarah who has worked with both of our fur kids. She's clear and loving. They both can't wait to see her when it is school time and they always come away feeling good about themselves as Sarah is very successful at making training fun for them."
– Felicia O.

"K
nowledgeable, patient, creative, fun

"
"Sarah is a knowledgeable, patient, creative, and fun positive dog trainer and my pup loves her!!! I have been working with her for support with my very high end energy (and vocal) 2 year old German Shorthair Pointer since Mika was 4 months old. We have taken private lessons to work on a variety of issues including loose leash walking, recall and general manners. I highly recommend Sarah to anyone interested in having a great relationship with their dog!"
– Laura F.